Ruby on Rails: Puma 0 downtime deployment (with Docker of course)
let's straight to the point, What value does this article provide?
How I evolve my Rails 5 app to easy 0 downtime deployment.
What I tried, What works, What didn't
it's useful to who?
Rails developer
Link here
https://github.com/puma/puma/issues/1600#issuecomment-467701844
There are 5 comment
A quick screenshot: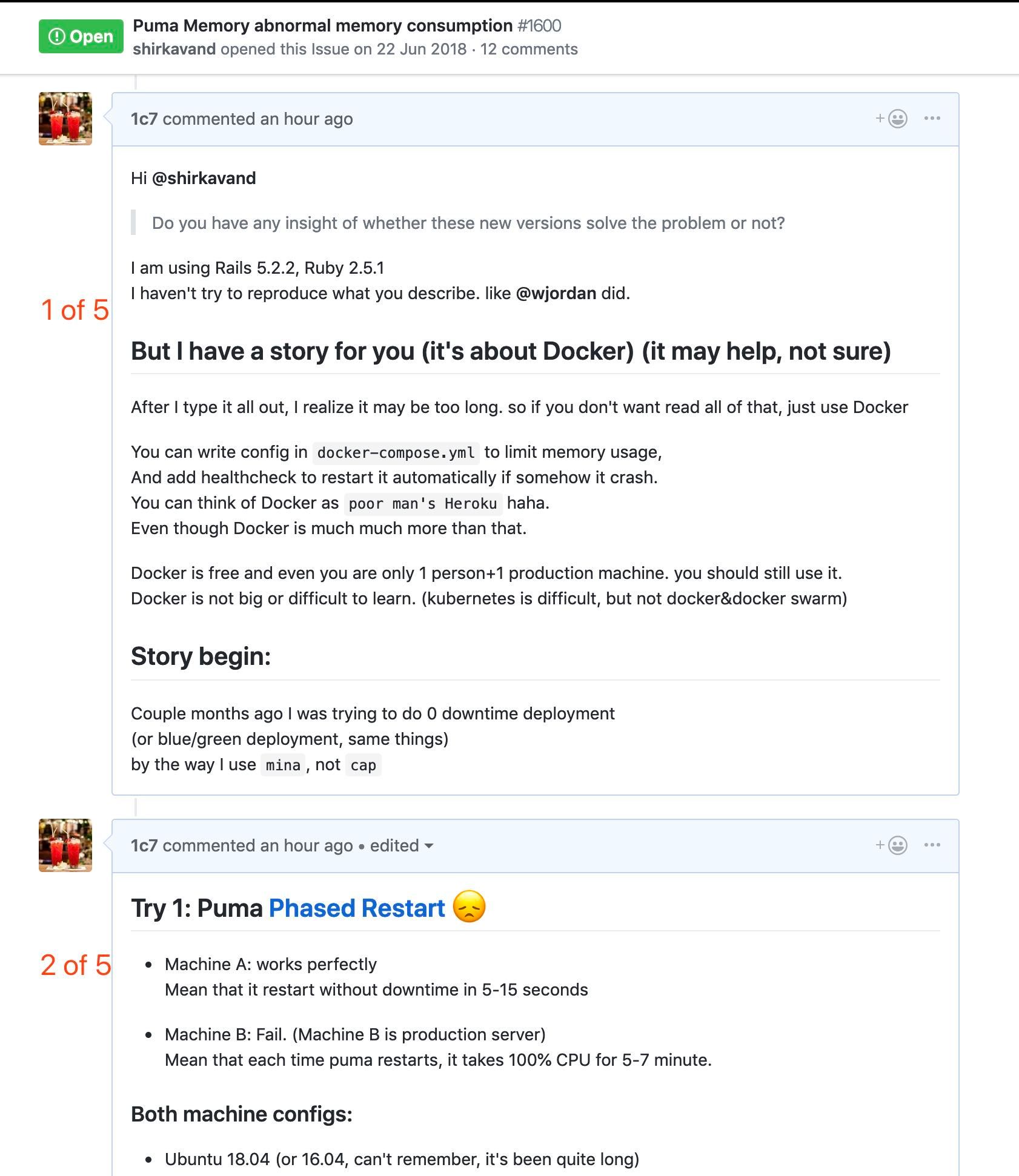 Hope it's helpful.
you can write comment down below,
tell me what you think.
Subscribe to 糖醋陈皮的博客 | 博客主要写: 编程, Startup, Business
Get the latest posts delivered right to your inbox